We commit to keep researching and developing for an innovation to be able to enhance production efficiency and provide close technical consultation.
We give advice to customers in the manufacturing industry to reduce costs and increase production capacity with full efficiency.  From machine operation problems, inserts, etc. we can provide solution that meet the needs of customers. We have a team of engineers to bring back customer's problems to analyze and present the best SOLUTIONs for customers with our heart.
When customers encounter problems or questions, please feel free to contact us via our salespeople or directly to the company. We are ready to send a team of expert engineers to inspect and fix any problems.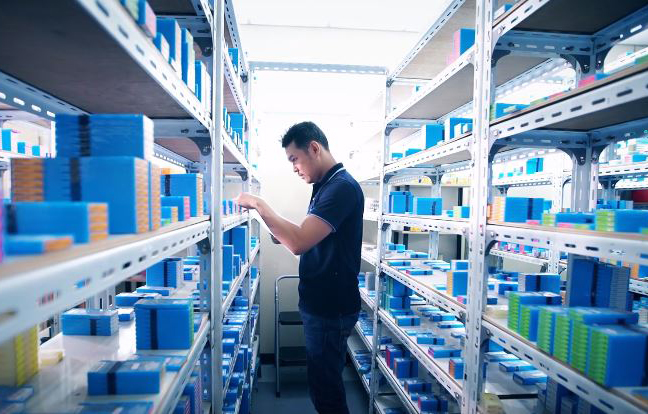 จัดเก็บสต๊อกสินค้าและบริการจัดส่ง
Stock Management and Delivery
The importance of the industry is the continuity of production line. We understand that problems from shortage of goods directly affect your production capacity, to alleviate the burden of stock shortage, we will keep stock and will be ready to deliver in time for your demand.